Hopewell HS Hall of Fame Announces Class of 2023
By Mike Bires (special contribution to HSN)
The Hopewell High School Sports Hall of Fame has announced its induction class of 2023.
Six inductees – Chuck Blaney, Dale Grimes, Butch Bass, Dina (Santia) Spagnolo, Kim (Zikovich) McCabe and the late Vince Gratta – will be inducted at the fifth annual Hall of Fame banquet on Thursday, Aug. 24 at The Club at Shadow Lakes.
Those six will also be introduced between the first and second quarters of Hopewell's football game vs. South Side on Friday, Aug. 25 at Tony Dorsett Stadium.
CHUCK BLANEY
A 1965 graduate, Blaney earned eight varsity letters while playing three sports at Hopewell. He was a sprinter on the track team and helped the Vikings win the Midwestern Athletic Conference championship as a junior. He played guard on the basketball team, starting half the games his sophomore season and every game as a senior. But it was in football where Blaney's star shined brightest.
A three-year letterman and a two-year starter in football, Blaney played running back and defensive back. As a senior, he became the first back in Vikings history to rush for over 1,000 yards in a season. His greatest moment as a high school athlete came on Nov. 7, 1964, when crosstown rivals Hopewell and Aliquippa met for the first time on the football field. In the last game of the season for Hopewell, the Vikings won 6-0 against a talented Quips team that went on to win the WPIAL Class 3A championship. Hopewell out-rushed Aliquippa 214-89 with Blaney rushing for 167 yards while also intercepting two passes. His second pick came in the end zone in the final moments of the game as Aliquippa threatened to score.
As a senior, Blaney was named the football team's most Valuable Player. He earned All-MAC honors and shared conference Defensive Player of the Year honors with Midland's Norm Van Lier who would later go on to a long career in the National Basketball Association. Blaney was also named honorable mention all-state.
After playing two seasons of football at Coffeyville Community College in Kansas, Blaney embarked on a long career as a high school teacher and administrator. He started his coaching career as an assistant for two years at Edinboro University under Bill McDonald, who was Hopewell's coach from 1958-1965. Blaney then coached football at five high schools, three in Kansas, one in Missouri and at Hopewell where he also served as athletic director for seven years (1995-2002).
Blaney currently lives in Missouri.
DALE GRIMES
A 1969 graduate, Grimes was one of the greatest two-way linemen to ever play at Hopewell.
As a 6-foot-2, 217-pound senior two-way tackle, Grimes was one of the top recruits in the country. After earning All-MAC and all-state honors, he became Hopewell's first All-American when he was honored by Scholastic Coach Magazine. He played in the Big 33 Classic and is believed to be the first Hopewell player to play in that annual all-star game held every summer in Hershey. As a senior, Grimes helped the Vikings finish with a 6-3-1 record.
And, to this day, Grimes still holds Hopewell's record in the shot put with a heave of 49 feet, 10 inches.
Grimes earned a football scholarship to Duke University; a Division I program in the Atlantic Coast Conference. He was a three-year starter at center for the Blue Devils and a co-captain as a senior. As a senior, he was named first-team All-ACC and honorable All-American and played in the North/South all-star game.
Grimes currently lives in Texas.
BUTCH BASS
A 1973 grad, Bass' family moved from Michigan to Hopewell just before his junior year of high school. He was a gifted athlete who played two seasons of football and basketball at Hopewell.
On the Vikings' talented 1971 football team that went 9-1 won the MAC championship, Bass started at inside linebacker. As a senior, when Hopewell went 8-1 and repeated as MAC champs, he was a first-team selection on the MAC all-star team as a linebacker.
Several major-college football programs expressed interest in Bass, who eventually decided to attend the University of Cincinnati where he played defensive tackle.
Bass may have been an undersized defensive tackle at 6-foot-1 and 220 pounds but used his quickness and physicality to earn four letters.
As a freshman, Bass started three games and was one of only three freshmen to letter that year. As a sophomore, Bass moved into a permanent starting role and kept his position for the rest of his career.
Bass currently lives in Ohio.
DINA (SANTIA) SPAGNOLO
A 1983 graduate, Dina was Hopewell's first star girls basketball player and still ranks among the best girls to ever play for the Vikings.
A shooting guard/forward, she averaged 17 points as a sophomore, 25 as a junior and 22 as a senior. She finished her career with 1,659 points, which at the time ranked fourth all-time in Beaver County history, boys or girls. At the time, the only Beaver County girls to score more points than Dina was Kim Tirik, who scored 1,756 at Ambridge before going on to play at the University of Pittsburgh.
Dina's 1,659 points were a Hopewell record that stood until 2012 when it was broken by Shatori Walker-Kimbrough, who's currently in her seventh season in the Women's National Basketball Association. Walker-Kimbrough scored 2,427 points.
In one game as a Hopewell sophomore, Dina scored 39 points, which at the time was a Hopewell single-game record. Then as a senior, she broke her own record twice by scoring 41 points in a game and then 43 in her final game as a Viking.
In 1977 when she was a sixth grader at Five Points Elementary School, Dina won the state's Hoop Shoot free throw contest held at Penn State University.
After high school, she played two seasons of college basketball at Carlow University.
Dina currently lives in the North Hills of Pittsburgh.
KIM (ZIKOVICH) McCABE
A 1995 graduate, Kim is one the short list of greatest soccer players in Hopewell history, boy or girl.
Even though her senior season was cut short due to a bout with pneumonia, she finished her career with 101 goals and to this day holds the Vikings' record for most career goals. When she scored her 100th goal in a game on Oct. 3, 1994, she became just the 11th girl in WPIAL history to reach 100 goals.
A four-year starter at the forward position, Kim earned all-section honors as a junior and senior, and in fact, received the most votes from section coaches on the 1994 all-section team.
After graduating from Hopewell, she played soccer at Duquesne University.
Kim currently lives in Hopewell.
VINCE GRATTA
A salesman for most of his adult life, Gratta will enter the Hopewell High School Sports Hall of Fame posthumously. He passed away in 2010.
Gratta's passion for his profession carried over into numerous sports and recreational activities that he was involved with. A graduate of St. Veronica High School in Ambridge, he lived in Hopewell Township for most of his adult life and was involved with a wide variety of athletic programs in the community. Fundraising was one of Gratta's specialties.
He was a long-time member of the Hopewell Quarterbacks, serving as president for three terms. He served as master of ceremonies of the Hopewell High School football banquet for most of his years in the organization and headed up the committee for the Tony Dorsett Testimonial Banquet when Dorsett, a 1973 Hopewell grad, won the Heisman Trophy in 1976.
Gratta was instrumental in the effort to construct dugouts on the Hopewell High School baseball field in the 1968-1969 timeframe. In the 1980s, he chaired the "Let There Be Light" Booster Club which made the 20-year dream of playing night football games at Hopewell come true.
He helped the Hopewell Football Mothers in their projects, and also assumed financial responsibility for Hopewell's American Legion baseball team for 15 years. Gratta was also a member of the committee that formed the Hopewell Midget Football League and was involved in Hopewell's original Little League and Senior Baseball League.
For years he served as banquet chairman for the Beaver County Sports Hall of Fame.
In 1976, Gratta was inducted into the Greater Aliquippa Area Chamber of Commerce Hall of Fame as Sportsman of the Year. In 1988, he was inducted into the Beaver County Sports Hall of Fame.
—
Tickets for the Hopewell High School Sports Hall of Fame banquet cost $50 per person. Anyone wishing to attend should call Mike Bires at 412-908-5858. Deadline is Aug. 9.
Also, the fifth annual Hopewell High School Sports Hall of Fame golf outing will be held Sunday, Aug. 27 at The Club at Shadow Lakes. Shotgun start at 8:30 a.m.
$500 for a foursome ($125 per golfer).
For more information, call Jeff Alexander at 412-977-2096.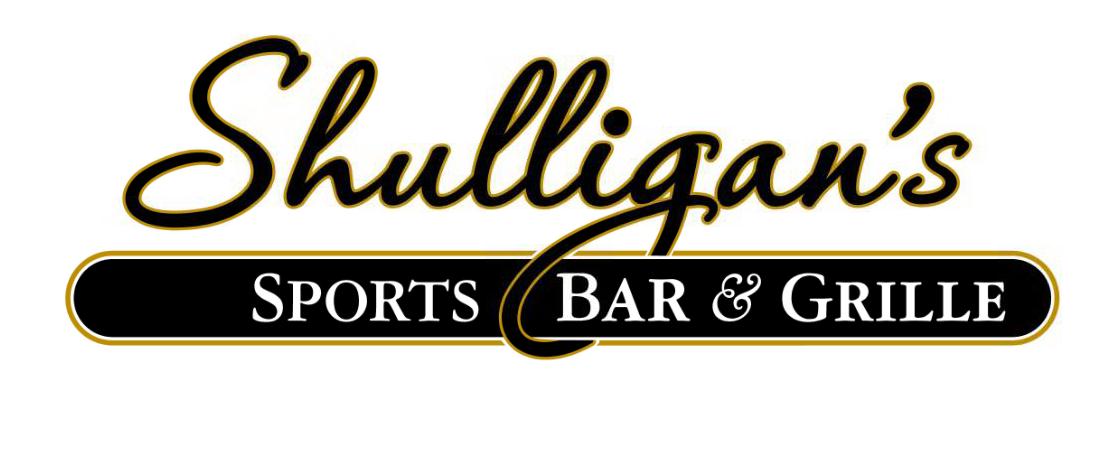 Stay Up to Date on Hopewell Sports